2009.02.05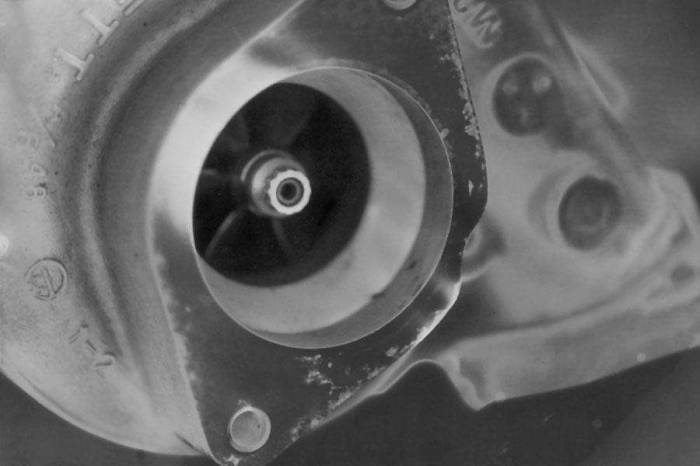 One of this week's two assignments is to do solarized prints. I'm somewhat divided on the technique, but it's fun and can make a turbo looks pretty cool (above). Below is a comparison, though they were both printed for solarization, color reversal only took place on the bottom. It's a tricky process if you want to apply any sort of science to it.
2007.12.19
So there's the front turbo. And I put the HID assembly on the Duc (thanks to Connie). The bulb replacement was exact, the ballast was easily tucked in front of the gauge cluster. It's whiter, brighter, and uses something like 35W versus 55W. So a HID headlight + LEDs everywhere else = ten times the spark and more boooooooost. But anyway, I'm a fan of the HIDs, the vr4 will be next. Maybe even rearrange the electrical so I run four low-beams from the headlights and a high-beam from the f...
2007.12.05
The flight out was excellent all around. No rush, no traffic, no waiting. Jon was happy to take me to the airport at 5:45 and I got into Portland on time. Getting through Portland was smooth, the trolly is adjacent to the baggage claim and will take you all the way to Beaverton for a mere $2.00. I got through a fair amount of I Am America (And So Can You!) on the way.