Dog Seger and I spent a few hours on the road this weekend, making the standard Christmas journey.
Fantasy
finals
:
Black Hole: Loser's ladder, #2.
AFL: Loser's ladder, #2 with a victory over Jon.
Gentlemen: #1 overall ($).
Gridiron: #1 overall (trophy).
I turned a late night
park
trip into a
photo session
.
And
Shar was over
recently.
Oh and
laser eyes
.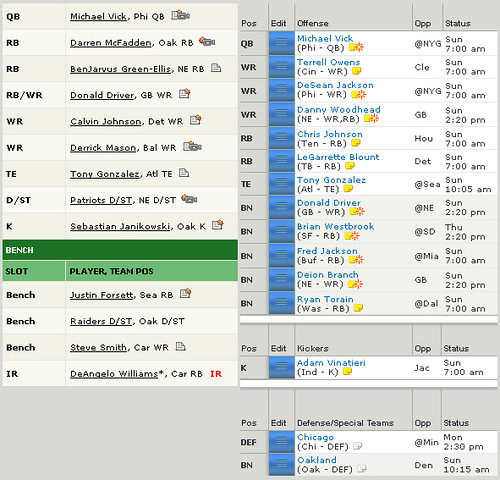 The d'dogs in a d'bathtub charged into the
Gridiron semi-finals
against
Cheryl
's best-ever 11-2 team. The d'pwners are
top seed in the League of Gentlemen
. Waivers are pretty desolate, so the only big decisions will be
what defenses to start
. One round from the championship in two of four leagues ain't so bad.