Bay Area
Ty
got married.
There was some rare SF/Oakland
sunshine for the rehearsal
.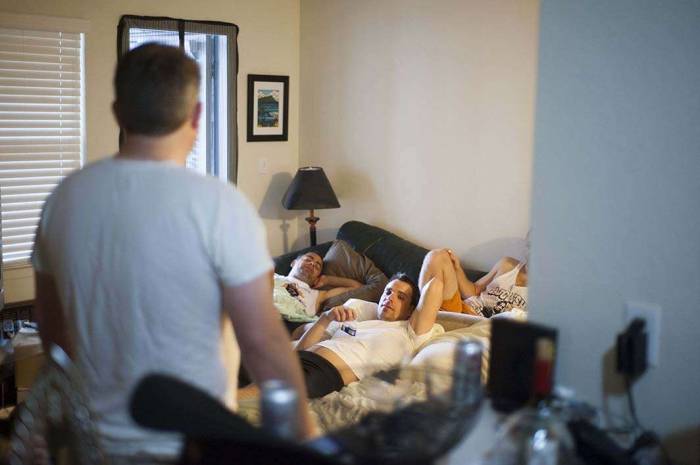 After a dinner at Skates (the fish) on the Bay, we
all packed into Ty's apartment
like so many sardines.
The morning of the wedding, we took turns getting straight razor
shaves
. A few of us went for chicken and waffles.
Clean-shaven, we headed back to the Claremont to
get ready
for the ceremony.
Then the
usual stuff
; tuxes, photos, seeing Klay Thompson walking his dog through the lobby, a bus ride, a very nice ceremony and dinner at the Lawrence Hall of Science.
The following day, Team Ritchie defeated Team Lane in straight sets at a unique
tennis
court next to Lake Merritt.
Renovations
I installed a couple of
gates
in the backyard. And then piped in the vanity in the master bathroom. The vanity required some additional work to accommodate
two sinks
, but it was no big deal. Now to find a mirror, light, and shelf.
Shanghai Saloon
In all my spare time I've been able to follow Copa America and Euro - it's great to have on while doing work. The
US effort
came to a screeching hault against Argentina, but at least we did it at Dumpling Inn.
Rocket League
With
Arthur
in town it seemed reasonable to go old school and play some couch co-op. I had
Rocket League
sitting around on the PS4 since it was the PS+ free game. It's not easy, particularly with the matchmaking algorithm. But you can't go wrong with car soccer.
Warframe
Warframe seems to just keep on giving
. Word is there's a Tenno rocket league coming out soon. Less ambitiously, a new boss battle appeared last week. I've run into a couple crazy (and dominant) abilities, including a teammate with four sentinel-looking dudes wrecking stuff for him. And there was an tentacley AOE that was extremely useful in defending cryopods.
J came across a crazy room in the Void. It looked like it would lead to crazy treasure, but we couldn't figure it out.
Kafka with tuna crabs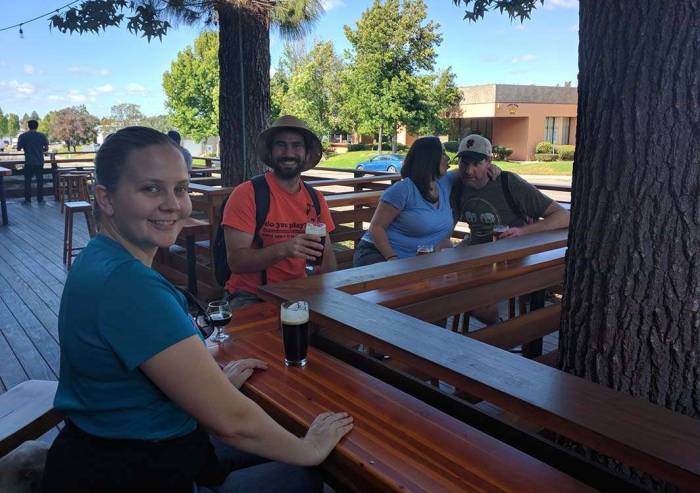 Camp'n'crawl day two
Last year some League of Sporters undertook an
incredible journey
, one that proved too strenuous for a single weekend. But like any semi-casual athlete,
giving up just isn't in our nature
. To celebrate
Dave
finishing his master's, we completed the second leg of the Camp'n'crawl.
Green Flash: we started at the geographical outlier, to frontload the 2.3 mile stretch. We met the leaguers with children/dogs and wished we had more time to hang around.
Rough Draft: it was a lovely day for hike so getting to Rough Draft was pleasant. We took a slight detour to look for a phantom brewery called Longship.
32 North: there was a wedding. In the parking lot of 32 North. I don't know why. Oh well, we at least went to the brewery.
St. Archer: the patio under the trees was nice and since the 32N flyby put us back on schedule, we had a moment to relax.
Ballast Point: We met up with more of the Day 1 crew that couldn't do the whole thing this time. Dinner was good.
Reckless: Across the street was Wet'n'Reckless 2.0. We only had time to pop in for a taste and some Street Fighter.
Division 23: We booked it to make the D23 last call. But it turned out Marcia had a connection to the owner, so we hung out quite a bit past closing time.
Tropico 5
Since J was on vacation - meaning Warframe just wouldn't be as fun - I decided to try the PS+ May game. It turned out to be one that I had considered before finally settling on
Cities: Skylines
.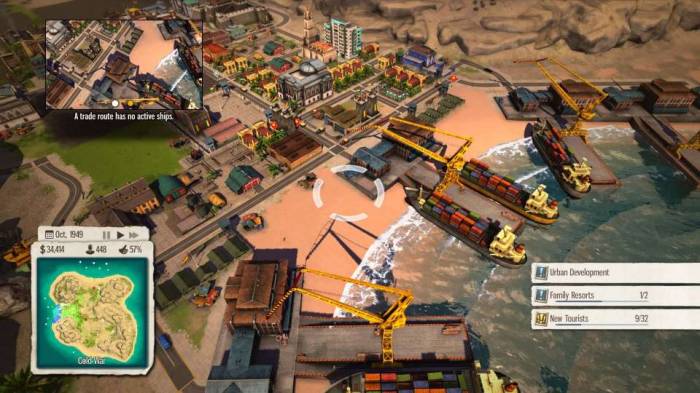 Tropico 5's premise is that
you're a colonial-period governor who leads his island
through independence, world wars, the Cold War, and finally modern times. It's SimCity without quite so much infrastructure management (e.g. there's no traffic) and Civilization without so many diplomacy, research, and strategic dimensions. In contrast to Cities: Skylines, Tropico gives you large and small objectives that provide a distinct purpose and finite victory condition at the cost of sandboxiness.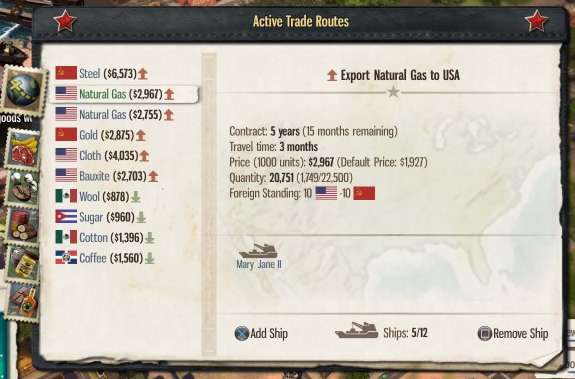 Resources are gathered, processed, and sold as the main method of generating income. Income is then invested in businesses and policies. So
you don't have to worry about fabricating bricks to build a guard tower
, but if you want to sell cars to Russia you need bauxite + steel (iron + coal + smelter). It's a reasonable level of complexity, although you do need to frequently check trade offers for sweet new deals.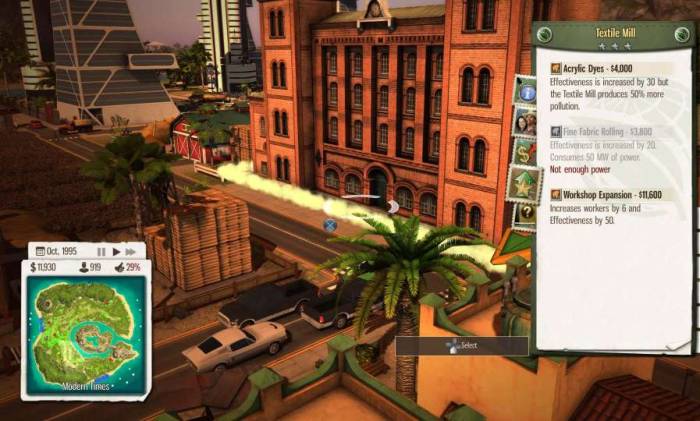 There is a tech tree, but it's fairly flat. It just gives you progressive unlockables to keep with the ever-changing times. Technology permits new policies, new buildings, and new building upgrades.
Building upgrades are a nice way to keep old construction relevant, but can be a pain to navigate
. Thankfully there is an "upgrade all of this type" option, if you can afford the undertaking.
Like Civ, Tropico lets you choose how to run your country. You can be the elected leader of a free society, or you can be the autocrat pulling the strings of your banana republic. Tropico seems to want you to choose the latter, and this is where it really stands apart.
The game is brutally hilarious
. The load screens mock historical dictators, government policies are deliciously propagandized, and basically all the lore text pokes fun at something.
Maybe it's because I went with the dictatorial path (elections are so hard to win), but I
had a tough time keeping my islanders from rioting and my military from couping
. The situation reports the game provides are a bit tough to parse, and there's not too much motivation to learn since you can generally get by without.
Of course there are disasters, but nothing so bad its worth ragequitting over.
Warframe
J and I have played a bit more
Warframe
. There were a few things I knew I was working toward:
But there were a few 'whoa' moments:
And, well, figuring out the inventory, upgrade, and loot systems.