The arrival.
"Heh heh heh... if you freeze to death I'm so going to eat you."
A few preparations: summit passes, gear, food. The mountain looks on.
How better to acclimate to the thin Shastonian air than with some quality sporting?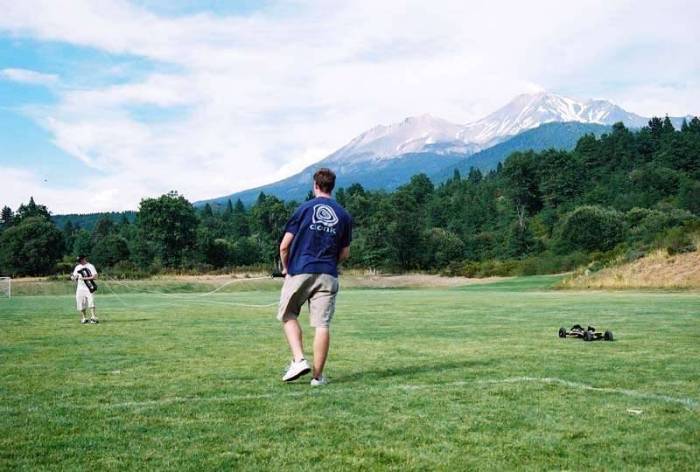 Arthur
unravels his kite. Not a kite kite, but a kiteboard kite. Way cooler.
There was enough wind for the kite, but not much else. The mountain beckons.
Dave
tries his hand at kiting. It didn't go so well for either of us.
Wind is for suckers. We developed the Windless Carriage (patent pending).
Arthur
gives it a go...
... and proceeds to exit the parking lot...
... and starts rolling down the street into town. No one told him that Mt. Shasta was built on an incline.
He's all smiles before the realization of his inability to stop sets in.
Long story short,
Dave
and I chase after him, let him smack into the back of the car and slow him gradually-ish. Then we tow him back to the park.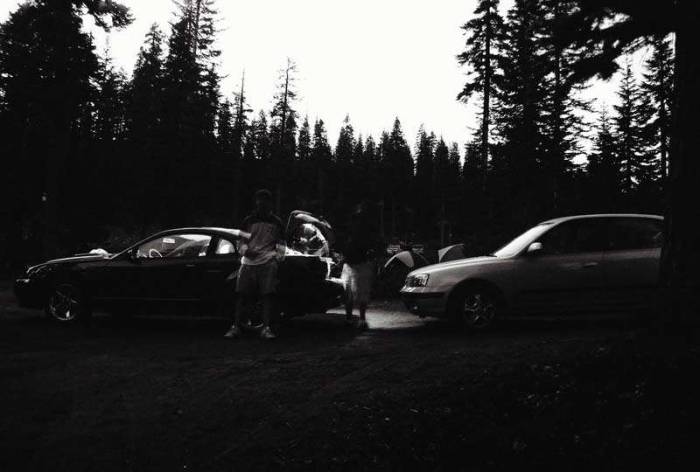 Bunny Flat: the foot of Avalanche Gulch.