The first round of tile went in to the downstairs shower. China multicolor slate.
Laid out as you'd be looking from the top down. Left wall of 12x12 and 24x24, middle wall of 24x24 and then 12x12, then the right wall of three 12x12 columns.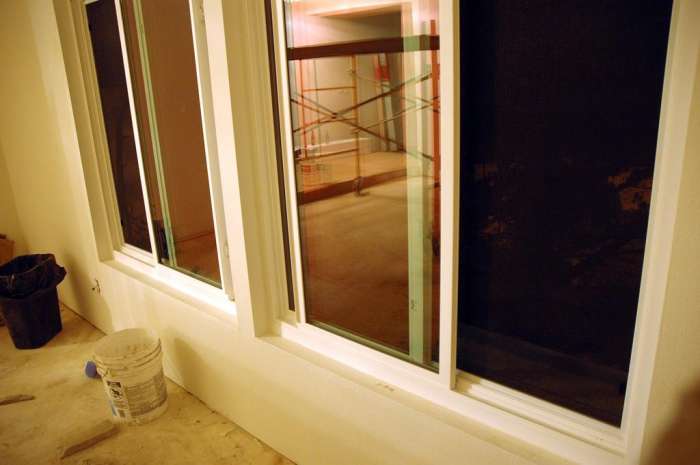 Windows at last. Vinyl frames, bright white to contrast the swiss coffee interior paint color.
Rob dug up some photos
from his trip down. Here you can see
Connie
knocking out a wall. I added few more pool photos to a previous post.
The Singapore GP was a good watch. How
I long for it to be covered in hd
and see the full brilliance of the machines at night. The significance of the safety car leads me to wonder if it'll be Ferrari or McLaren to first have their number two driver strategically impact a wall. You know, the Hamilton-Massa gap is only six points and that's nothing considering the final race is in Brazil.