This past Friday I was honored with my
first piece of original art
. My old boss came over with his family for some steaks and wings, his wife brought along an awesome Japanese-style
painting
. (And I did in fact straighten the frame after taking the photo.)
This weekend involved a lengthy circuit of the county.
Jes
and I stopped by the animal shelter only to be disappointed by the overabundance of abandoned PB dogs (pit bulls) and purse dogs. I snagged some extra lumber for a
weekend project
, maybe Sunday during the
f1, gp, and sbk
events. Basically those beams will go up on the wall in the garage. The plywood will lay over them and be bolted on - rather than wood screwed - so that it's
easy to remove and reattach
. In this way, I can easily add and rearrange climbing grips that will go on the plywood.
I have to establish whether or not the plywood is appropriate for the job, and if this proves to not be the case it'll go over the exposed walls in the side room. The garage will accommodate a modest traversal section, which is a great first step. And apparently toproping is for noobs.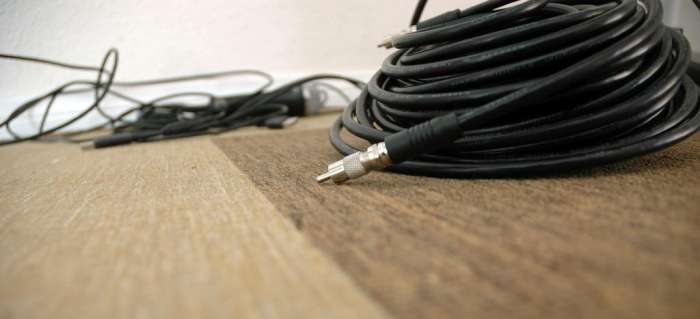 Another stop was Fry's. Awhile back I rigged some coax-rca connections because my audio signal was encountering interference between the tv and amp. Those will now have
clean connections
and maybe later I'll do shielded wires for each of the speakers. That'll depend highly on a clean coax-bare wire connector.
Red Alert 3
was knocked down to a bargain price, so grabbed a copy.
Good: Pretty good graphics with really

cool water effects

, and this one has a lot of water.
Bad:

RA1

looked gritty next to its peers (

Warcraft

, etc.).

RA2

looked grittier than

RA1

thanks to better computers.

RA3

kind of splits the middle, it's

a bit cartoony

.
Good: A third faction.
Bad: Mechs. This ain't

Tiberian Sun

.
Good: Tim Curry, Jenny McCarthy, George Takei, that guy from several Laws and Order are

pretty funny

.
Bad: They don't quite go over the top with the character portrayals, though the script and storyline would support it.
Today
Jon
picked up the Costco foamy I've been meaning to get. It'll be good for noobs and visitors.
Oh and the old
patent app
I worked on is finally listed.