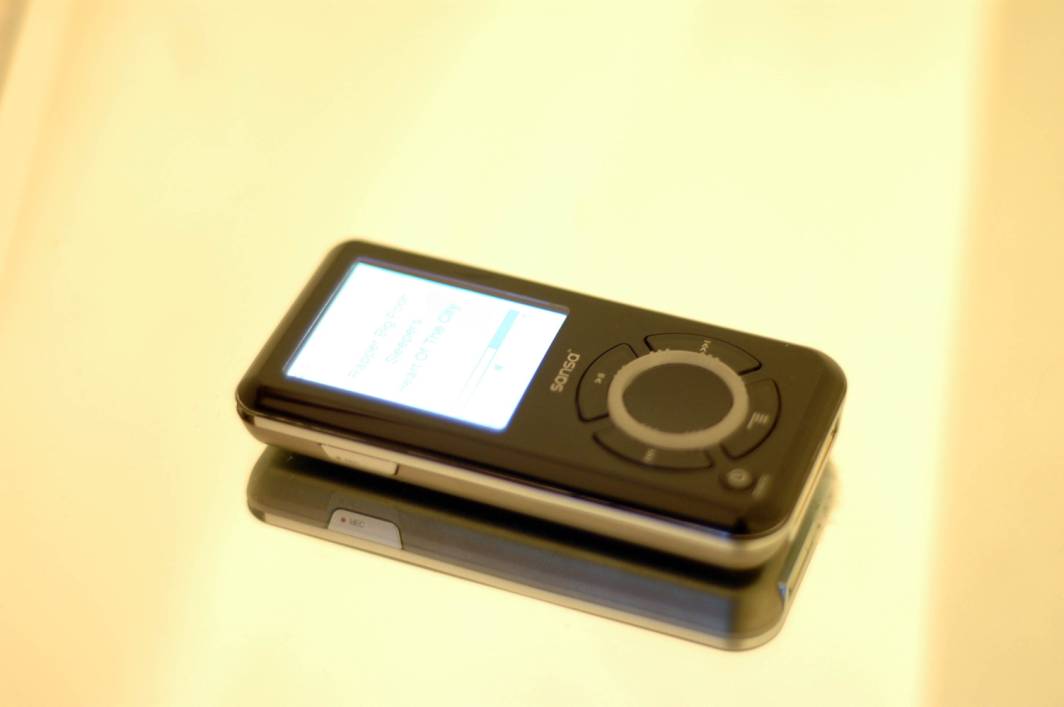 SanDisk Sansa MP3 Player
Santa brought me the four gig e260. It's compact (i.e. very portable/small screen).
Design: Small, sleek, solid.
Interface:
The software is excellent
. Very intuitive, virtually
every option I could hope for. The requisite scroll wheel is a bit
tall (taking feel away from the up/down/left/right buttons), but
completely liveable.
Components: Flash memory, solid state, superb. Sharp, colorful
screen. Thus far it seems to have a great
battery life
. But wait,
it
can only be charged via USB
. Argh! Quite a shot to portability and
battery life, oh well.
Performance: I've gotten a couple
ten second-ish hangs
, hmm.
Skagen Black Titanium Watch
Sexy sexy sexy.
Simple, black, very
thin
. Ti with with a stainless steel chain link band.