Okay, so night time phone image is atrocious, but it at least unclearly illustrates the presence of
sliding doors
at the back of the yard. I still need to trim one door to match the slope of the slab, and they could use low clearance screws. But the setup works remarkably well.
I'm thinking a swinging door for the far right side where pool chemicals and equipment do/will live.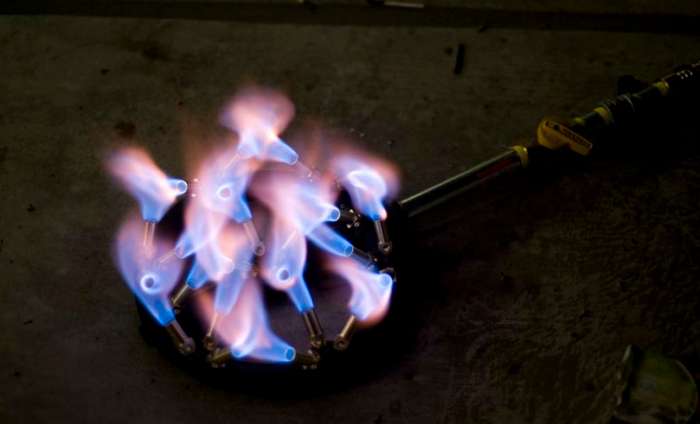 So if there's one thing I hate, it's kale. If there's a second, it's making propane runs. A
natural gas barbecue
seemed like a solid solution, but I haven't yet run a line to the optimal spot. The pumphouse does have a gas line though. So in the interest of a trial run with a natural gas system and to support rapid water boiling (e.g. for brewing), I ordered a burner. At the outset, I'll be placing it inside a classic Weber grill and go from there.
I did overcomplicate it. The gas line is 3/4". The hose is 3/8". The burner is 1/2". Well I didn't have much choice on the line or burner diameter. Up until now Amazon's suggested pairings have been spot-on, oh well. After an HD run, I'm set.
After more than seven years of service, my
watch
suffered a bit of a setback. One if the band pins is broken and I haven't been able to locate a replacement. Brazil is fast approaching and without cell service I will need a timepiece. So it made sense to obtain a replacement, the
SK809XLTBB
. This one has a few more frills than the last but maintains the low profile and simplicity I love about the first one.
I picked up an American Outlaws scarf and - more importantly - tickets to the US-Germany match. Italy-Uruguay too.