The
master bathroom
fixtures: Moen mixer and three way diverter valve, Moen shower head, Kohler body sprays. The valves are pull-on push-off so you don't have to fiddle with the temperature. I went with flush mount body sprays.
Pops taught me how to sweat pipe this weekend. Left to right: flux, solder, pipe abrasives, sparker, tape, propane.
Clean the pipes with a wire brush.
Goop some flux on.
Connect.
Heat them with the propane torch.
Add solder when the pipe is hot enough to melt it, the flux will magically suck it inside the joint.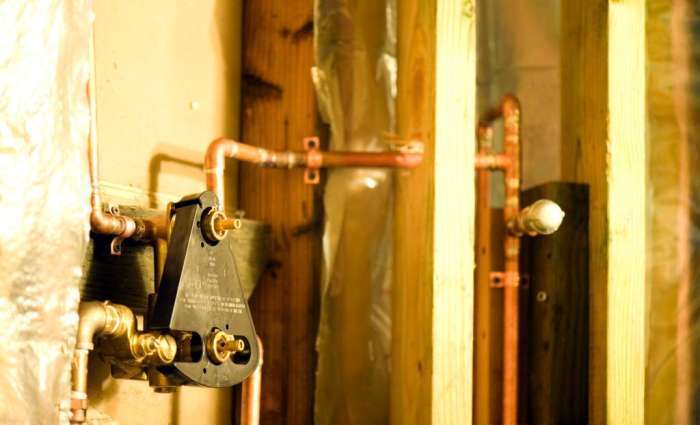 The piping is installed, supported, and pressure tested.
The potted items on the deck now have drippers controlled by a single valve.
I still need to buy a lawnmower, but the grass and vines are growing plenty.
Sweet coincidence of Port au Prince!