To replace the four crusty
old flourescent lights in the garage
I bought three tracks that I can direct, but provide plenty of ambiant illumination.
I still need to do corner pieces, but the
area above the kitchen
is drywalled, primered, and textured.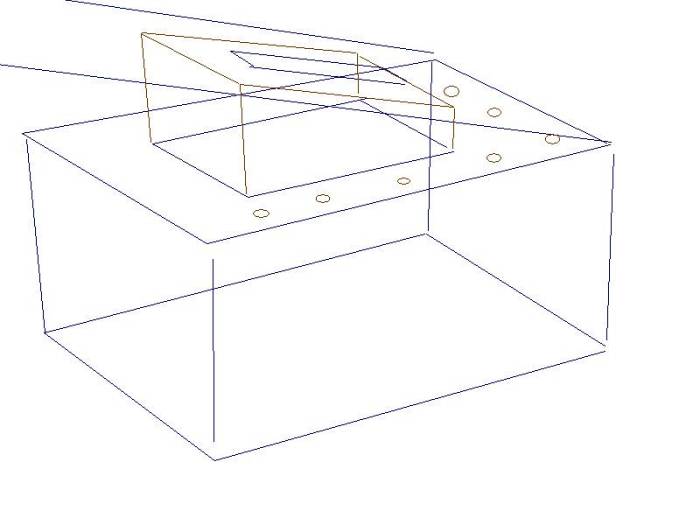 The only difference from the original plan is that the vertical walls are offset from the threshold. This makes for a bigger space and will make it easier to obscure the attic entry and light transformer.
Cable lights
will allow sunlight to pass through in the day. I might just go with these Tiellas.
They'll benefit from being
farther overhead
than in an ordinary eight foot ceiling configuration.