It's going to be a great spring and summer. After the
Kevin
trip and wedding there's e3. And plenty of surfing and diving in between.
I'm finally attending the
gp at Laguna
. At worst it should feature a Stoner-Pedrosa battle. They're both fast in Monterey and they're on the same bike. After a few more races we'll know better if there will be contention from Lorenzo, Spies, Rossi, or Hayden.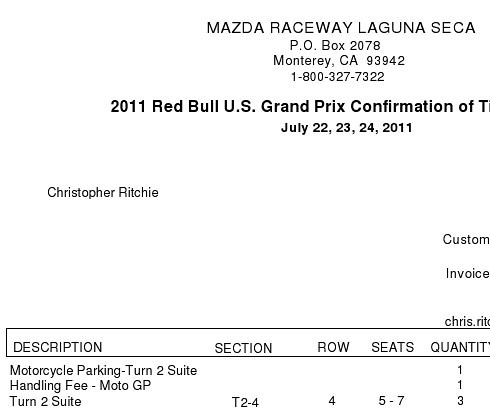 When I last stopped for an oil filter and such, Chris from
Ca-Cycleworks
highly recommended the amenities provided by a reserved seat. This includes
tented seating and hosted beverages
which are imperative in the July heat. The tents have cctv monitors so you can keep abreast of the race that isn't directly in front of you. The passes include parking and paddock access as well.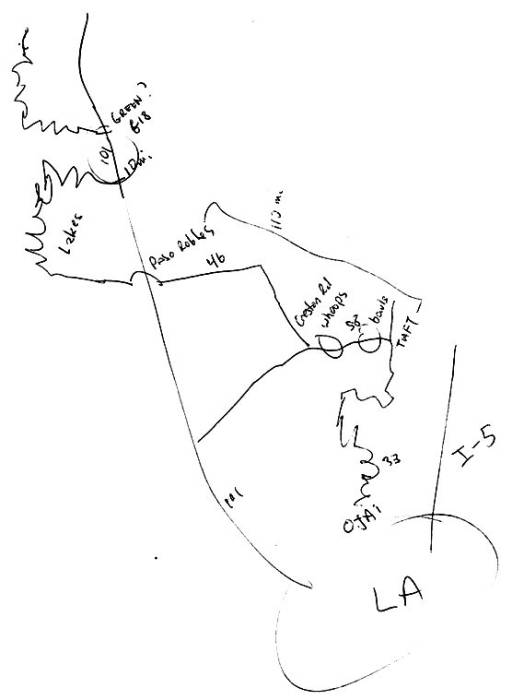 I wasn't excited about the prospect of Duccing up there. It would be rather painful and I'd end the weekend with a square tire. He drew me a map of
how to get there from LA with minimal straight line riding
. Of course that makes it an even longer trip, but perhaps doable is split into two days. I did my best to
retrace the route
in gmaps.