Today was the
Blind Lady Ale House pub run
; BLAH -> Small Bar -> Tiger Tiger -> Toronado -> BLAH. Apparently they expected a dozen be-caped participants, but received quite a few more. Not getting wristbands/tees wasn't the worst thing in the world, it was a good crowd.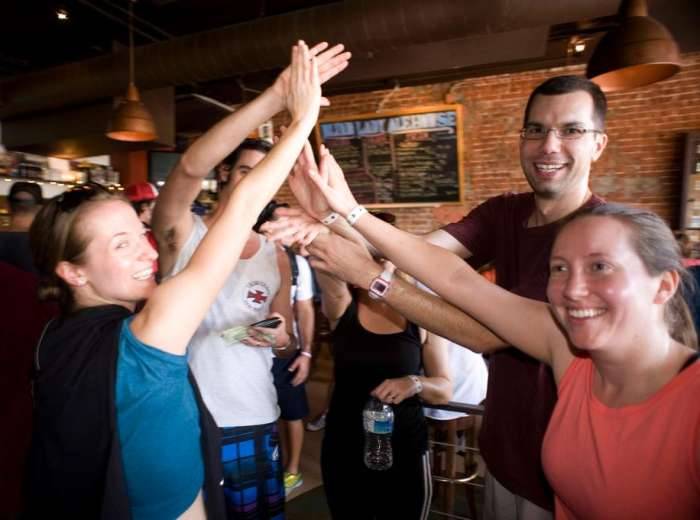 Probably the biggest high five fail ever.
And I bottled Porter Rico last week.