This year's
Super Bowl party
was probably the best so far. Since it's been cold, the original plan was to screen the game in the
living room
, but the cable line wasn't having any of it. Of course it was in the mid-eighties during the day so relocating the backyard wasn't a big deal.
The
pool was 90
thanks to the new bubble cover. It was
well-populated
throughout the weekend.
Sants
and
Dan
flew in from the east coast to join the Bay, LA, and SD contingent. The game
Peligro
was invented.
Santos
brought his
a-game
to the unhealthy food competition.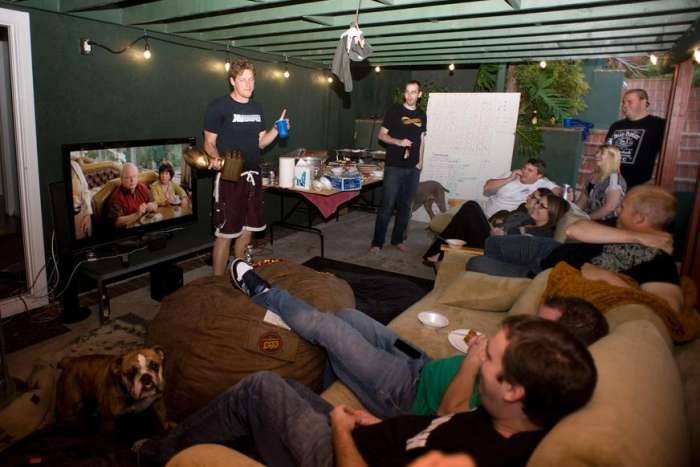 And
JR
might have won a
trophy
or something.
Josh picked up an
848 Evo Corsa
. Yum.
And tomorrow I'll be
brewing
a steam (as in Anchor-) beer. Not sure what to call it; Steamer Lane? Steamdrunk? Tijuana Steamer? IOSteam?