I stopped by the LA Convention Center to see what all the hubbub was about. The
new consoles
were heavily featured, with very little of the controveries featured in the pressers and internet. There was a lot of the usual stuff, more COD, MW, NFS, GT, Forza, Final Fantasy, etc. The
Final Fantasy XV trailer
looked pretty awesome though, annnd like they're maybe trying Assassin's Creed style gameplay(?).
There were some beloved
characters
to be found. I'm pretty stoked about the MGS collection since I missed a few of them. HD remakes seem to be a thing now.
That's not to say a new Snake adventure isn't welcome. Free roaming! I don't know how Franck can look so aghast.
In the
driving realm
, NFS Rivals looked like another EA installment - incremental improvement. GT6 was unremarkable and, knowing Polyphony, will be out for PS3 long after the PS4 has hit shelves. Full marks to Forza for looking good, having a McLaren (> new Stingray) with staff, and targeting next gen hardware. That said, they had very limited demo availability.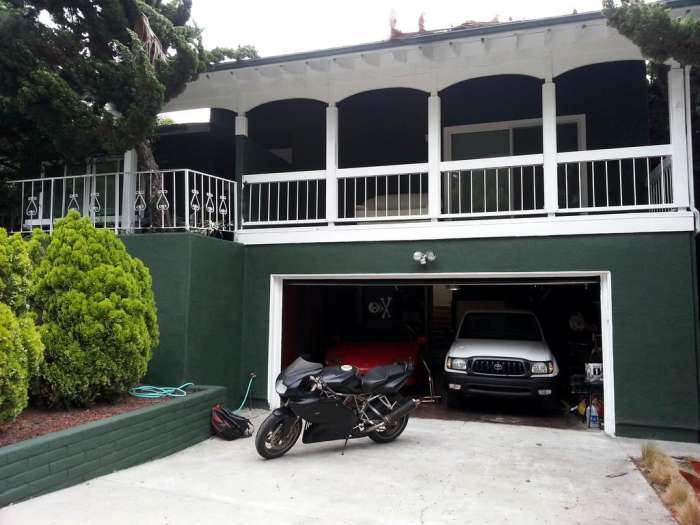 Back at the homestead two sides of the house are
repainted
. And I've started a new, unnamed brew:
Malt
Cold steep a bunch of oatmeal
2 lb crystal grain
1 lb rye grain malt
1/2 lb American chocolate grain
1 lb honey grain
8 lb liquid extract
Hops, half bittering, half finishing
2 oz northern brewer pellets
2 oz bravo pellets
1 oz cascade flowers
Reracked at +5 and dry hopped with 1 oz of willamette flowers and 1 oz of simcoe pellets. Planning another rerack around +10 and a ferment time of ~3 weeks.