Truth:
evaluative focus is complete rubbish
. Stop using it, everyone. Anonymous Cohort 1 was about 50/50 for having cars in focus at the last autocross. Anonymous Cohort 2 shot yesterday and was about 30/70. More than one person in my photo class have presented photos completely out of focus.
Then I picked up
Ted
's camera and, being unfamiliar with Canons, left it on fully automatic. I guess their firmware developers think the background is most important. Oh well.
Matt's Mazdaspeed 6.
The vr.
Bill Corbett, Mike Nelson, Kevin Murphy doing live commentary on
Plan 9 from Outer Space
. Well, this was the intro skit.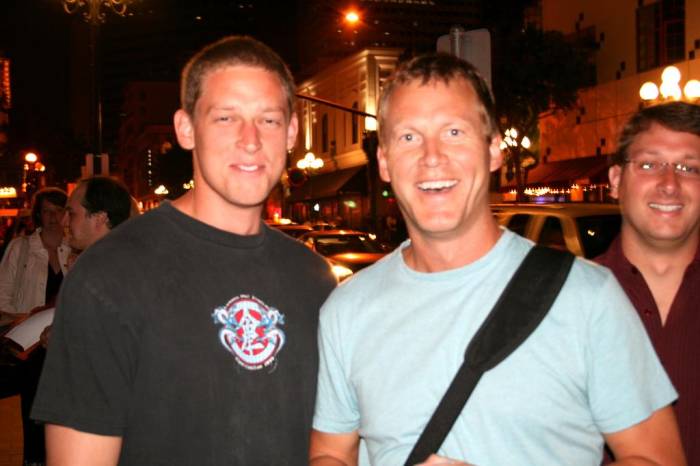 The street.
Jon
, Mike, and
Ted
in the foreground. Ugh.
Mike turned around briefly. Yes yes I have no shame.
We wouldn't have been happier had the Packers won the Super Bowl.