The 'rents came down this weekend.
Mom
bought me the taxadermed animal I wanted so badly.
Cement board, tile saw, sealer...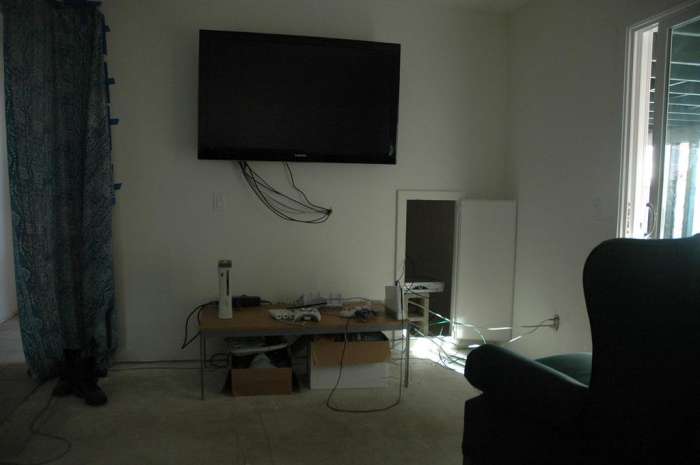 The media room has a long way to go. But Justin's gaming chair has found a good home.
The chandelier aglow.
Upstairs bathroom preparations. Copper green on the studs, plywood on the studs, roofing felt on the plywood, cement board on the felt, tile on the cement board.
For this one I'm going with some 16x24 travertine pieces. The lighter color is key for not making the tub look freakishly out of place.