Friends and I stayed at the
Riu Santa Fe
on the
east end of Cabo
. It was considerably
nicer than I expected
with decent rooms and well-kept grounds. The walls were a bit thin so not being on the top floor was less than ideal. In fact, the top floor two-story suites looked pretty good so that'd have the be the accommodations on future visits.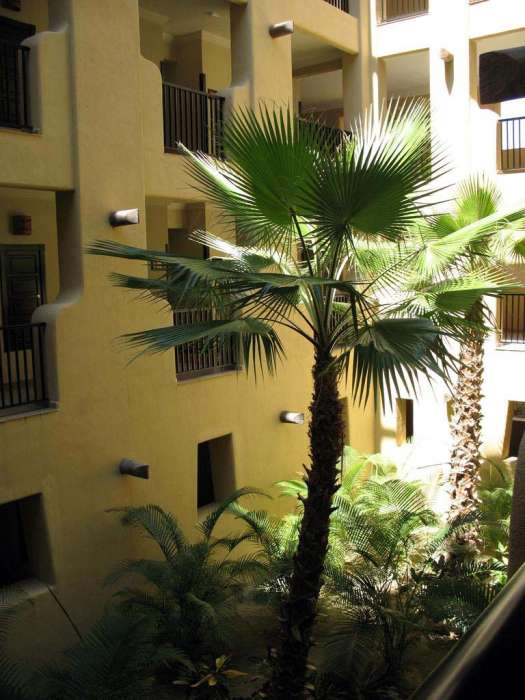 The lunch and dinner
buffets were above par
(cruise ship), breakfast was kinda greasy. Of the numerous restaurants available for booking only one was had availability the three nights we were there, but it was quite good.
The beach at the hotel has a rough shorebreak so it keeps the tourists in the pools. I didn't make it out to the surfable Pacific side of the point.
We did a zip line tour an hour east of the hotel. It was pretty high and quick.
I
dove the Corridor and harbor
, unfortunately the Gordo Banks (nitrox, hammerheads) and Cabo Pulmo (mantas) were Monday trips. The
dive shop
was good although the trip wasn't without incident. The dive master gave me ten pounds when I wasn't sure how much weight I needed sans the bouyancy of a wetsuit. This was enough to keep me neutral with an empty bc and near-empty lungs, resulting in more swimming and breathing. He thought I was a complete noob and it wasn't until a much better second dive with twenty pounds that it went right.
The outboard broke down in between dives so we had a half hour to swim in 90F water while the boat driver flooded the engine and ran out the battery. Vis is about halfway between San Diego opacity and Hawaii clarity.