Shane
and I took our
housings on their first dive
. He has the D3000 rig with a pair of Ikelite 51s. Mine is the D700 with a single Ikelite 50.
We had
a lot of gear
. The usual winter stuff: wetsuit, gloves, booties, hood. 26 lb of weight apiece, the housings and flashes. And dive gear. This'll be a lot more pleasant in warm water.
There were crabs, lobsters, and plenty of fish. Vis was okay by San Diego standards.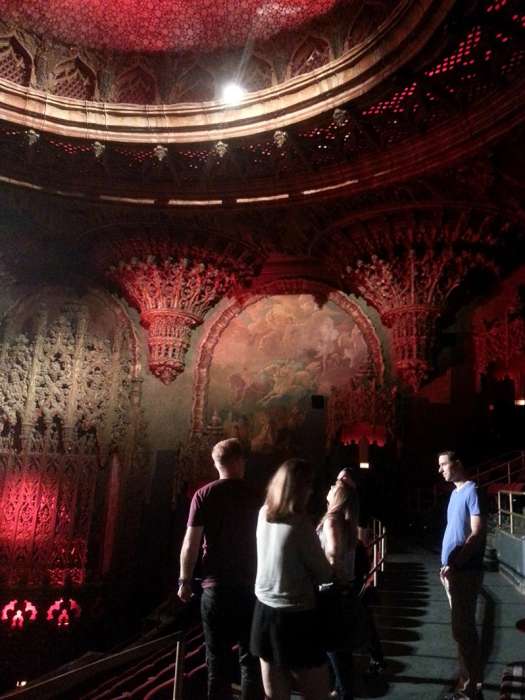 A phone shot of the UA theater in LA we got to tour on Erin's birthday weekend.
Because climbers were not already sufficiently annoying.
Kaf has a new bandana.