Brussels
The thing we'd missed out on the previous day was, of course,
Belgian waffles
.
En route to the cafe, I found some couch cushions that I would have bought on the spot. Alas it was too early.
Soon it was time to catch the
train to Bacharach
, with a transfer in Cologne. The local line that runs down the Rhine offered some impressive views; the river is dotted with villages, towers, churches, and burgs. Being a local train, it also stopped frequently, but by early evening we arrived at the picturesque town of Bacharach.
Bacharach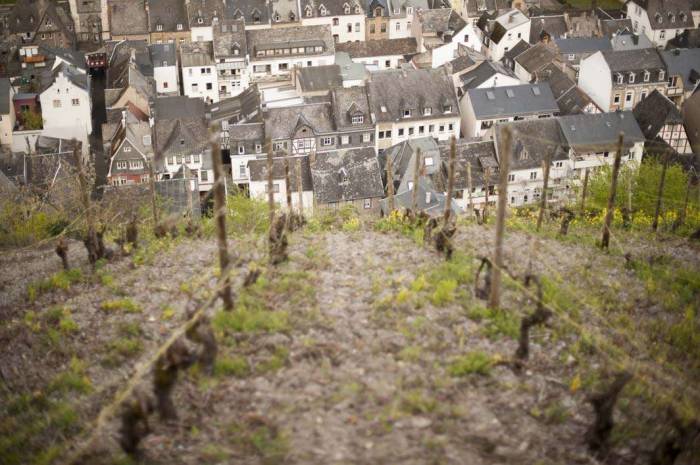 Postcard German architecture and riesling vineyards
made for nice scenery and a change of pace from the large cities. After checking in to the
Rheinhotel
, which was more like a large B&B, we took an hourlong hike up into the hills to catch sunset.
Like in France, the riesling grapes weren't doing too much, but the panoramas were still picturesque.
The grapes grow on rather steep slopes.
Then a three course dinner from the very friendly and enthusiastic Chef, who also owns and runs the hotel.