The grey dog burst a
blood vessel in his ear
, so we had to keep it elevated. He was displeased.
Din Tai Fung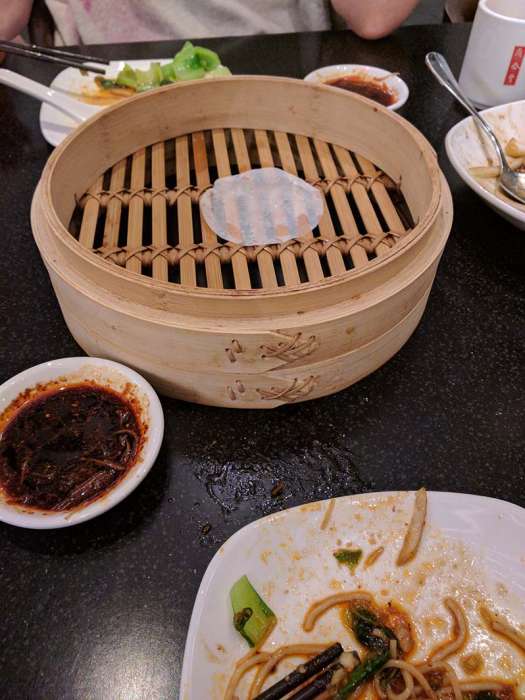 Jes
took me to the
DTF soft opening
in UTC. It was pretty tasty, particularly the truffle XLBs.
All too late I noticed they have what looks like the upscale equivalent of Spicy City's spicy chicken cubes with peppers. Definitely going to give that a try next time.
Xmas photos
Did some (what I presume are) xmas photos for D+K.
Games
I recently got through my hard/classic playthrough of
FE Fates: Birthright
. So of course I've moved on to Revelation. It's pretty great to have the combined characters for the final plot arc, I'm taking the team crafting very seriously.
Mark
and
Chase
have both moved on to new Gloomhaven characters. Rouge, my rogue, has two more scenarios before she retires. ~15 scenarios in the
gameplay still feels pretty fresh
.