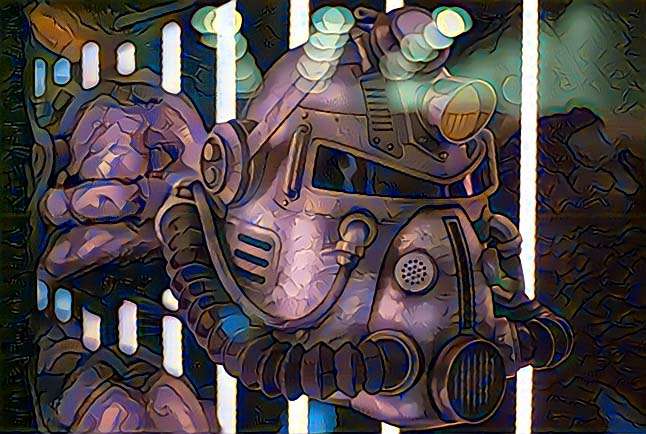 Travel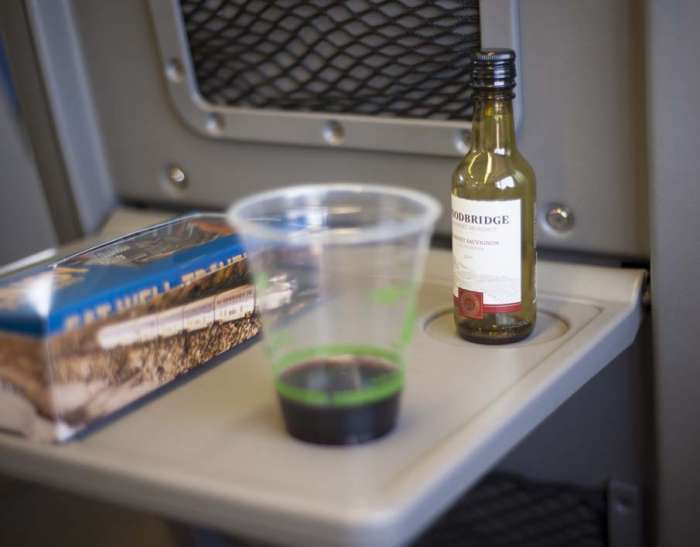 The usual routine didn't work out so well. Between a broken down Metrolink on the way back and an unfortunate fatal incident on the tracks going north, I spent
eight hours on the train to three hours at the expo
.
That said, the steady
decline of interactivity of the conference has continued
. Where there used to be playable demos as far as the eye could see, major titles are appointment-only screenings of canned videos. The industry seems to trade to the media exclusivity for assistance with the hype train.
Many other conference goers simply seem in it for the exclusive plastic dolls you get for waiting in a six hour line. Oh Comiccon. Of course the event is still worth the few hours it takes to roam the exhibition halls and maybe check out a demo or two.
Security has gotten tighter. No more backpacks.
Bethesda
Miraculously, Bethesda was more than just a plywood wall with a small tv screen on the outside, they're taking this seriously. Among their playable demos:
Elder Scrolls Online expansion or something.
Elder Scrolls: the card game.
Not playable: Fallout 76, Wolfenstein, Fallout the tabletop game, Doom.
Jurassic World
One of the bigger exhibits was for a Jurassic World game that had park management (build/repair stuff) and some third-person elements like tranqing dinos from a helicopter. It seems ambitious, at least.
The Division 2
Having just finished a second playthrough of
The Division
, I was happy to see the game was
featured and playable
.
Dying Light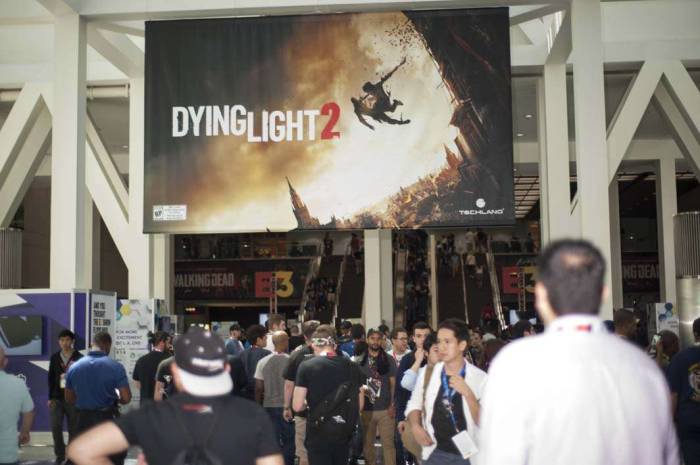 I got a heads-up from J that there would be a sequel to a game
we very much enjoyed
. But there weren't even any trailers.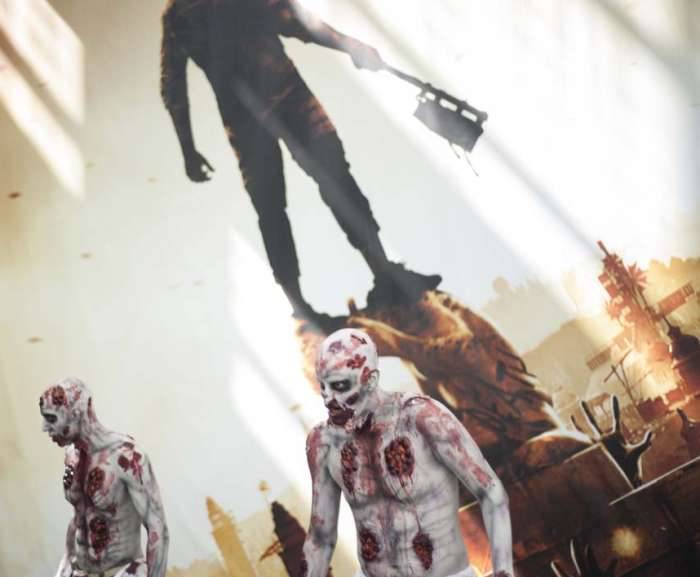 Actually I discovered a great way to get free marketing. Make a zombie video game, show it at E3 (remember no playable demos), profit. There were zombies attached to exhibits but also wandering around and it was unclear if they came from Dying Light, Walking Dead, or... that LA tap water amirite???
Destiny
There seems to be a Destiny 2 expansion coming soon. J and I are about to pick up the main game, so this could be welcome content.
Cyberpunk 2077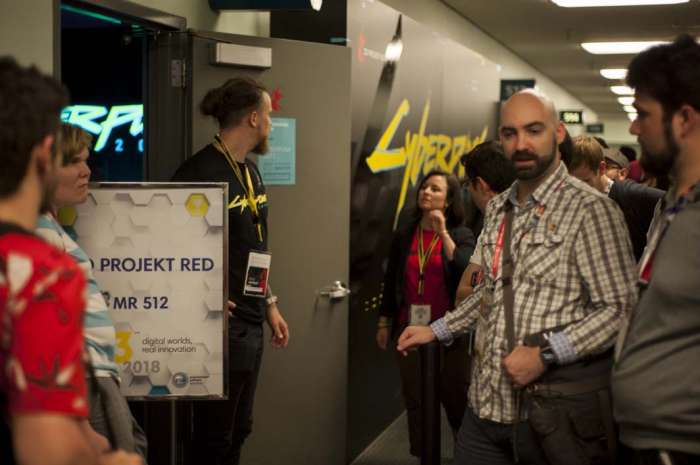 CD Projekt Red had a meeting room upstairs (presumably because they aren't a very big fish). Through the open door I could see various demo setups. Access was by appointment but they were letting people line up for empty seats.
Skull and Bones
Something like Sea of Thieves and the piratey Assassin's Creed game?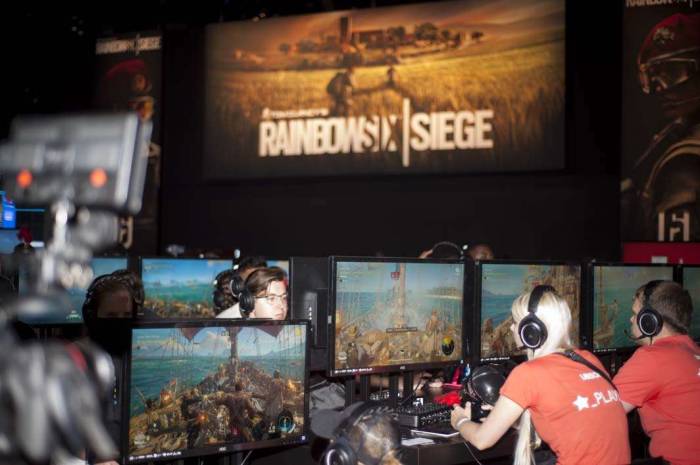 Anthem
Sort of looks like a Destiny/Titanfall crossover. Meh.
Super Smash Bros
Looks like about what you'd expect.
Assassin's Creed
This one is in like ancient Greece or something.
Persona 5 the music game, or whatever
K.
PUBG mobile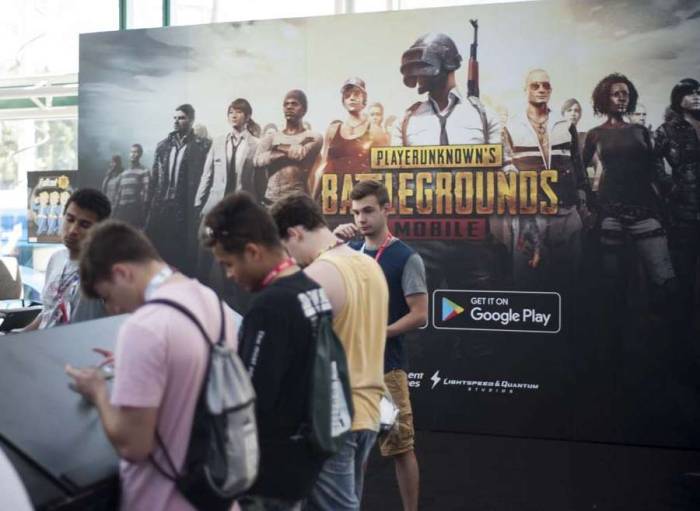 Wanting a chicken dinner shirt, I thought I'd try my hand at PUBG mobile. Controls were... not easy. I did not win the shirt.
VR
VR was pushed off to the fringes of the exhibit halls. Facebook had a presence but wasn't even pushing Oculus too hard.
Microsoft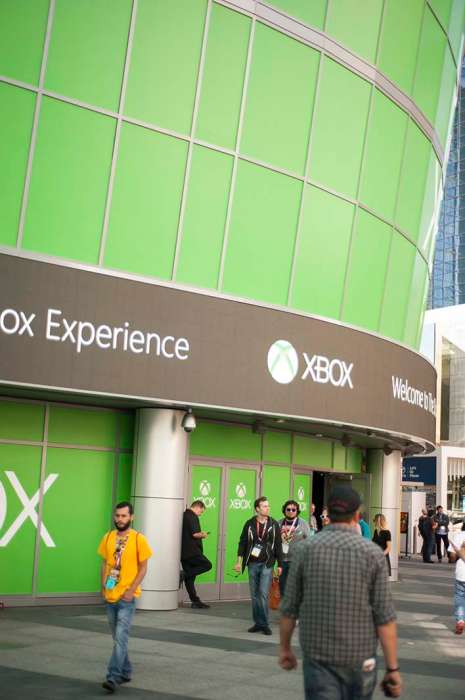 Microsoft moved its real estate out of the convention center proper and into some other part of LA Live. I didn't bother waiting in line to go in.
Missing in action
The Last of Us 2
Beyond Good and Evil 2
Borderlands anything. Image maybe unrelated since Take Two/2K would probably publish this.
Random shots
Fortnite, Monster Hunter Generations, Pokemon, QLED TVs
Of course
Of-f'n-course.
Video game artifacts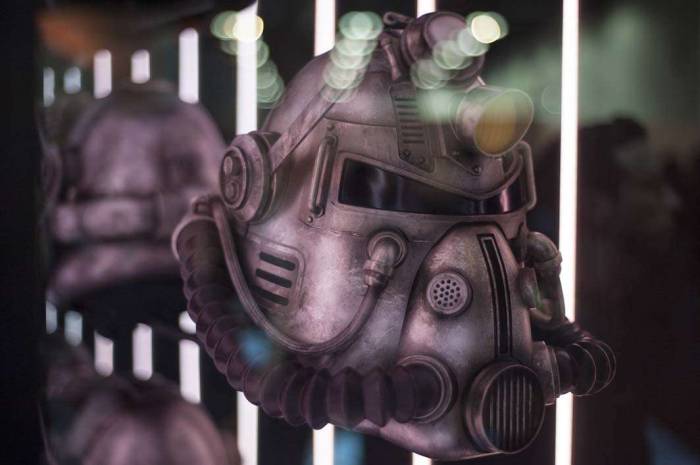 Maybe part of the merch push or maybe because they needed to displace playable demos, there were plenty of glass-encased video game items. They ranged from detailed (Bethesda) to really janky looking (Nintendo).
Chairs!
The hot new thing is chairs. Chair vendors were everywhere in the periphery of the exhibit halls. I don't know why!