Scotty
and
Sophie
came to town for
the NOFX farewell show
. I quite enjoyed seeing live music again, the first time since
January 2020
.
New entry door
We finally replaced our sticky, floral, ancient entry door. The
42" single door (with sidelight)
is a big improvement on the 30" double door. The new trim is thinner so we have some drywall and stucco touchup to do, but we're very happy with the outcome.
Vehicles
KO
has been investigating
electric motorbikes and rally-look Subarus
(namely CrossTreks).
In my day, I'd grab the
STI
(or RalliArt or TRD or Nismo...) catalog and hit ebay. Apparently
the Crosstrek has neither STI parts nor a wealth of aftermarket options
. A search for rally CrossTreks doesn't have a lot to look at and, well, the few real rally cars aren't especially ostentatious. But I stumbled upon a rally-look Crosstrek in a parking garage:
Let's evaluate:
Offroad tires and wheels with some offset. Tires amount to like 80% of the form and function of performance driving, so full marks here.
Lower trim deletes, since ground-hugging plastic doesn't do well against rocks.
Tow hook.
Aftermarket grille.
Bespoke skid plate. This is where STI could really help us out with something rugged, attractive, and drive-tested.
Mud.
The ride height doesn't look standard, but I didn't peek under the fenders.
The kilroy recommendations:
If you're going to take the Dremel to the rear bumper, don't use the stock exhaust.
A more serious roof rack, ideally with a full-size spare.
Rallying is all about lights. Repositioned fog lamps aren't as good as grille-mounted lights and/or a light bar.
Bedliner from the waist-down brings form and function though, full disclosure, this is more offroad-y than rally-y.
Sure you could do a roll cage and carbon body panels but that can get a little pricey.
New RBB
Zac
used Midjourney to generate an avatar for
RyanButBetter
. He's even reading a potato magazine. I updated my imagery from that weird cyber potato.
Raking and shoveling
Weekends have mostly been yardwork - preparing to landscape the upper terrace.
Dani
saw a wheelbarrow full of dirt and characteristically said, "I could ride that". So
the evolution of child transport continues
:
Wrap/front carrier
Backpack
Shoulders
Wheelbarrow
Gloomhaven (tabletop) fin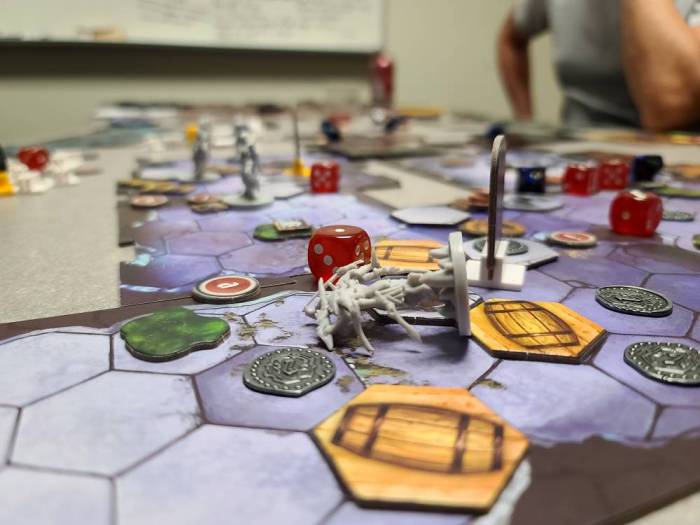 After nearly
five years
,
The Unnatural Ones finished the last of our Gloomhaven quests
.