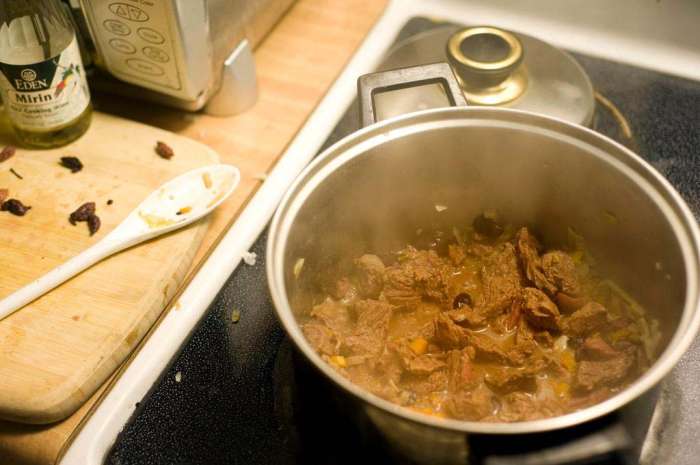 I started working on a killa
chili recipe
hoping to pass quals for the
Manbird Invitational
. Since I'm an open source kinda guy, I'll bore you with pictures and descriptions later.
While the digital negative converter works its magic, I'll to quickly digress into the topic of playoffs.
Wild card weekend was pretty meh
, except:
Hooray for the Pats getting embarrassed.
Also,

go Cards

. Now, I hate Zonies as much as the next guy, but Warner is practically the same QB as Rich Gannon (well, with a ring) and Fitzgerald/Boldin are just great athletes. That game made watching the others worthwhile.
Actually it'd be great if they became the
USA Cardinals
. If the Patriots can claim New England and the Cowboys are America's Team, why can't a franchise that's resided in so many major cities claim such a constituency? Then I'd have no guilt about cheering for them.
Here's to the improbable Az-Min NFC Championship.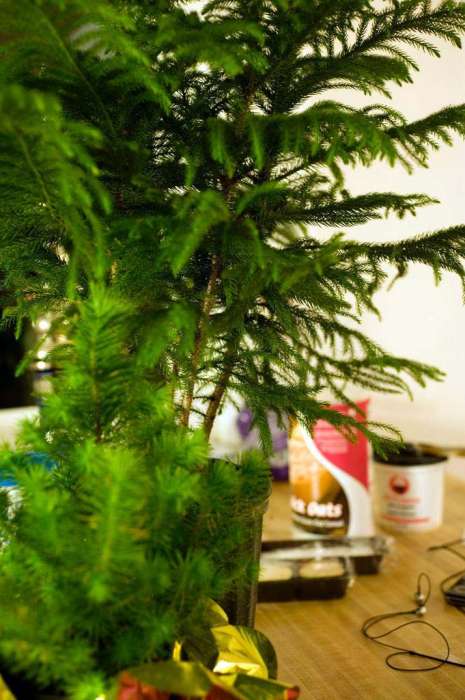 I thieved/rescued Megan's Italian Stone Pine and I bought a Norfolk Island Pine to add some (eventual)
vertical greenery
to the yard. Likely spots are the middle section of the front yard and next to the barbecue.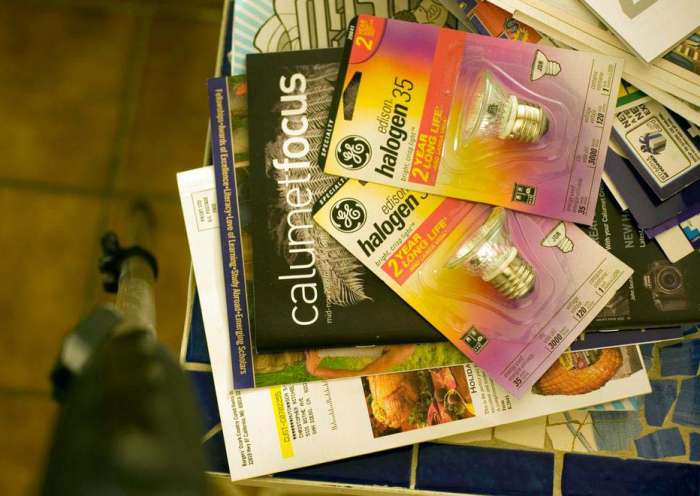 35w
halogens
have replaced the bulbs in the living room. They're much more directional and suck enough current to make the motion sensor happy.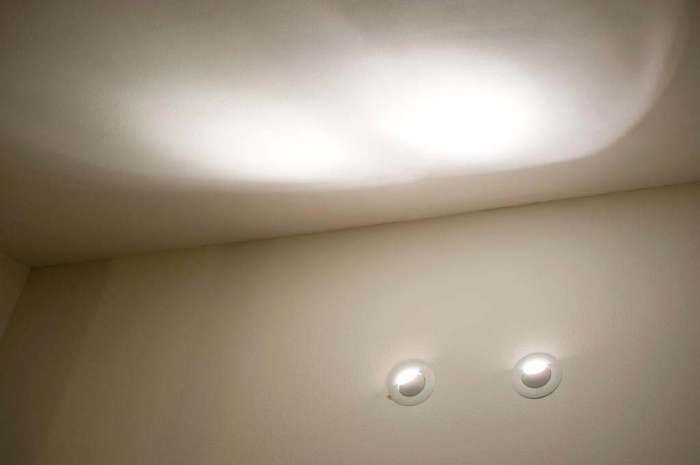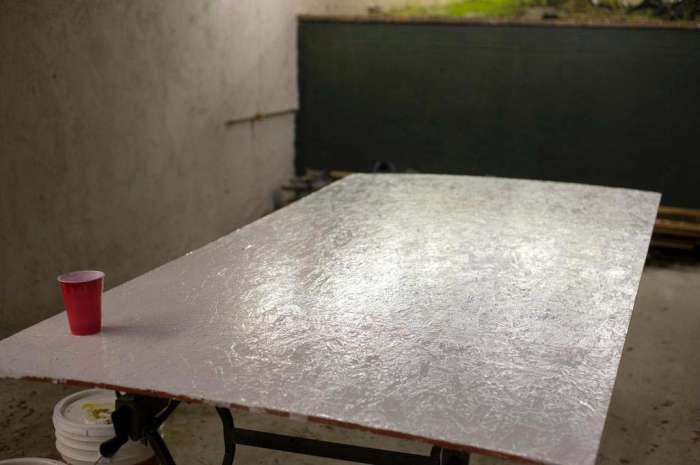 I painted a piece of osb. You know, for whatever.
Since I could turn a deaf ear to most of the
handegg
, I
re-reorganized the in-wall entertainment center
. Now it has room for the woofer.
In other news, plywood continues to go up in the master bathroom, I have some monkey board ready for the next step. Since there's much drywall affixing to be done, I bought a corded drill/driver for the added power.
Onto the chili. Since this was my first attempt,
my m.o. was to use quality ingredients
not being able to rely on a magical synergy of flavors that is developed over many attempts. I readied all my favorite seasonings, with no intention of using them all - but you gotta be ready.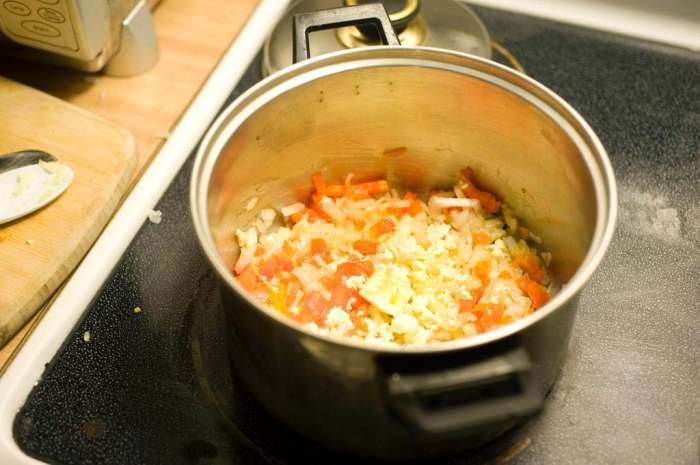 Copious onions and orange peppers, chopped small because
the only chunky thing in chili should be steak
. And maybe a very softened garlic clove (gotta try this next time), like the ones at
hot pot
. It was all sauteed in olive oil and butter, per
Rob
's instructions.
Next was to cook the
beef. With lime
, of course.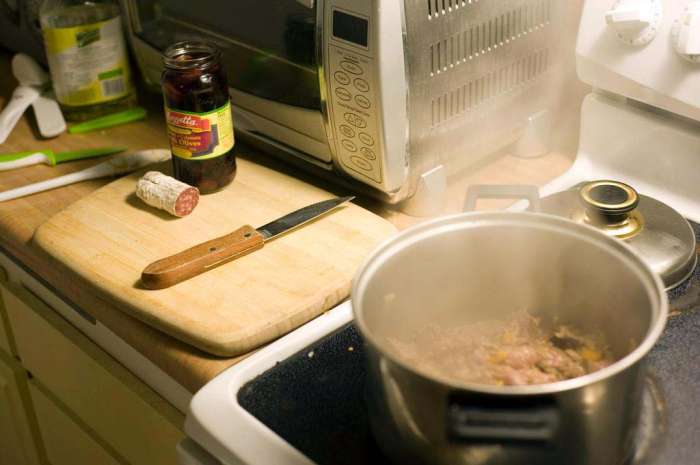 Quality ingredients, yo. I threw in some nice
Italian sausage and greek olives
.
Once the meat was about done I added
various seasonings
. Chili powder, ancho, rosemary, peppercorn, basil, tapatio, and Fire Rock pale.
Then
simmered with a can of black beans and half a jar of tomato sauce
. Also in lieu of brown sugar I added some of the maple syrup
SFS
's mom mules across the border for me.
It occured to me that
so much work/seasoning is put in to overcoming the tomatoey flavor
. I wondered if I just needed to simmer the pot for a very long time (crock style) to let the various elements coalesce into the medium. Or maybe my chili platform should be to use as little tomato as possible so that you can taste the beef, sausage, olive, sesame oil, etc.
The liquid part of the chili isn't bland, but it isn't distinct. The WIN comes when you eat a piece of beef, sausage, olive, or combination thereof.
The flavors seem to cling to the elements, rather than suspend in the medium
. I crumbled some gorgonzola on each heated bowl to effect some tartness, but never followed through with my aspiration to add a nacho cheese layer.
It's a fascinating problem of taste engineering, and I look forward to further study. Next batch will certainly include bacon, chilis, and more sesame oil.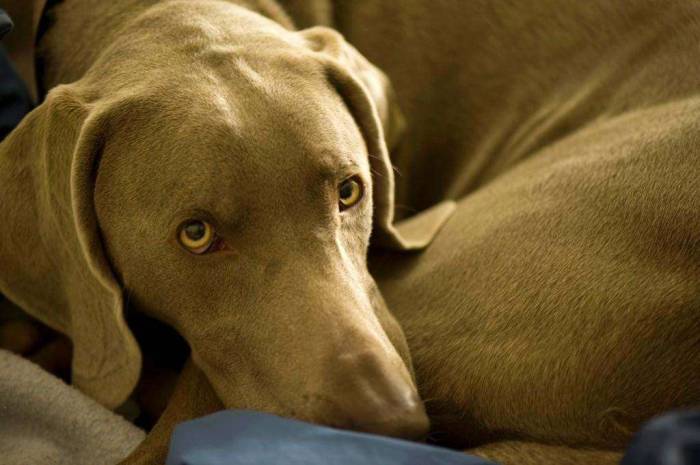 No chili for the pooch.