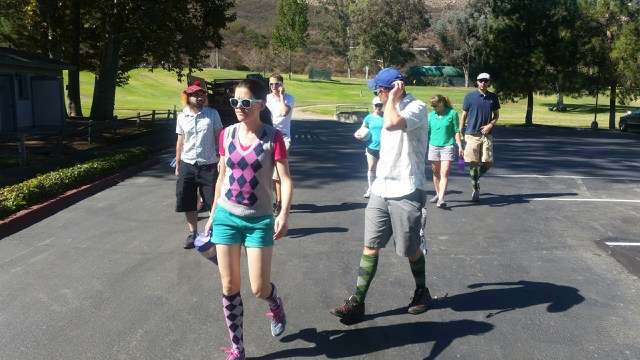 This past weekend
League of Sport did footgolf
at the Welk Country Club. $15 for green fees, $16 for carts. The argyle was very strong with us.
The course was fairly nice and
none of the holes were particularly straightforward
. A couple of them span an empty aqueduct. Three minor gripes:
Nothing required more than two to reach.
The cups often had a lip, making for frustrating putts.
Only a few holes had a green, some were positioned on an incline meaning any missed puts would run downhill forever.
Still, a great time out and followed up with some tasty Stone.
A few other things
About a dozen parrots hung out in my trees for a few days. No idea what became of them.
Sam had a bachelor party.
Kafka
climbed some stuff.