Cape Run
February of course means the
Blind Lady Ale House Cape Run
. Most of the usual suspects were there this time,
plus Jessica and Shar
.
187 room
Steady progress on the
garage annex
. I leveled another section but ran out of cinder blocks (having used 100ish, total).
Going the other way, I've capped some of the cinder blocks and built stairs to get at the terraces behind. The near shelf could probably be used for a few high-use tools (drill, driver, sawzall) and maybe the backer could be a magnet board with open-end wrenches and drill bits.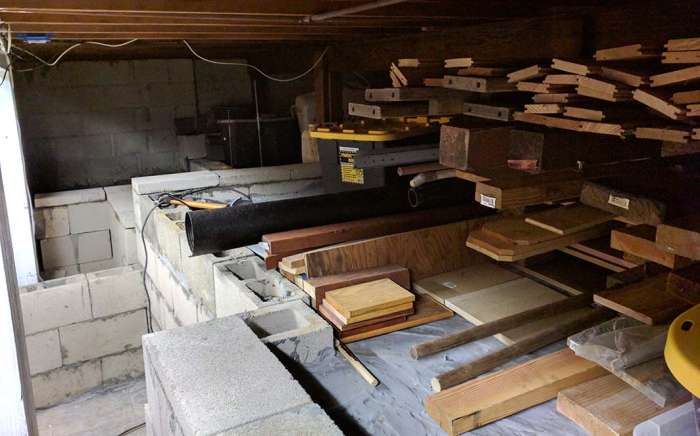 Wood storage is near the ceiling but across from the door (for easy removal of long beams). I used
server pallets to create vertical sections
so I don't have to stack boards and reshuffle every time I want the bottom one.
Safari Park
For Valentine's weekend
Jes
and I went to the
Safari Park
for their overnight glampout. The vday theme was kind of unnecessary, but the benefit was that it was an 18+ event, which is especially important with tents in close proximity.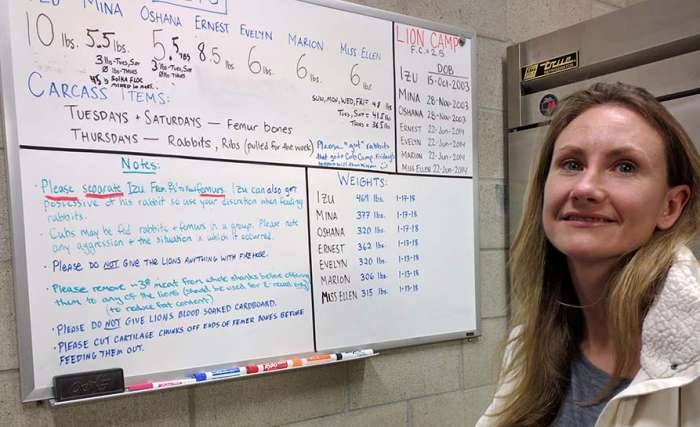 There's an early AM tram ride, some close-ups with armadillos and such, and a few peeks behind the scenes.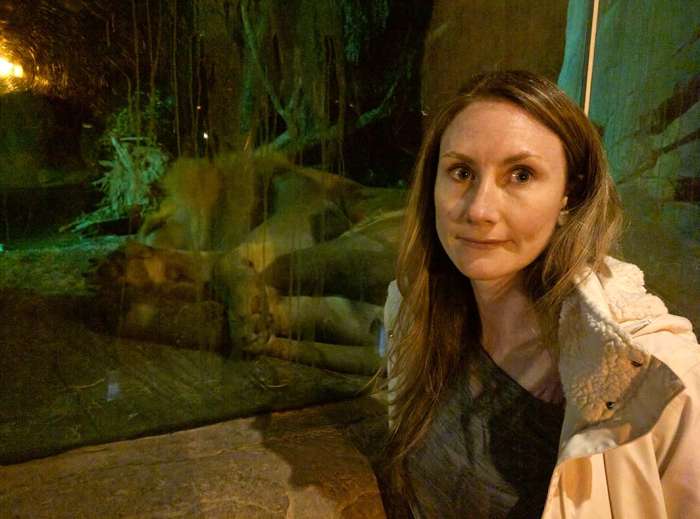 The camp site is close-ish to the lion area, so you get to hear the
occasional roar throughout the night
- though the near side of the lion area is a wall of plexiglass so the sound is somewhat distorted. Seeing the cats just before feeding is like seeing a 500lb vicious
Kafka
before breakfast.
Horizon fin
I used my Safari Park recovery day to
finish off Frozen Wilds
.
Overiding the bear dudes is pretty fun.
Monster Hunter World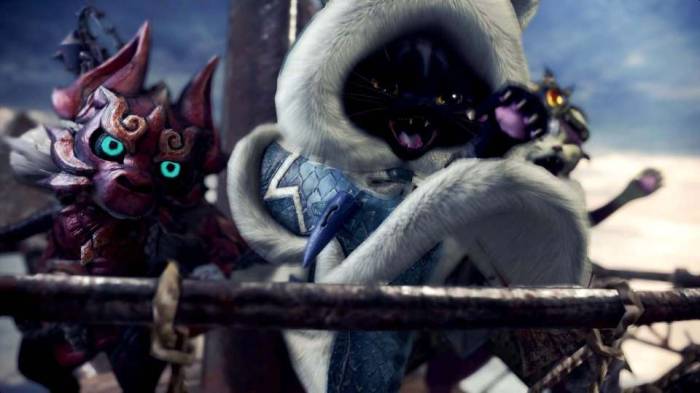 J,
Derrick
,
Mark
, and I have gotten a few more MHW sessions in. And our palicos have done a few not-at-all-adorably-named tailrider safaris.
Film
I had some
35mm exposures
left over from the wedding so, lacking anything specific to shoot, I put the dog in the murder room and then walked around the canyon.
La Cronut Water
Not to be confused with cronuts. You're welcome, civilization.