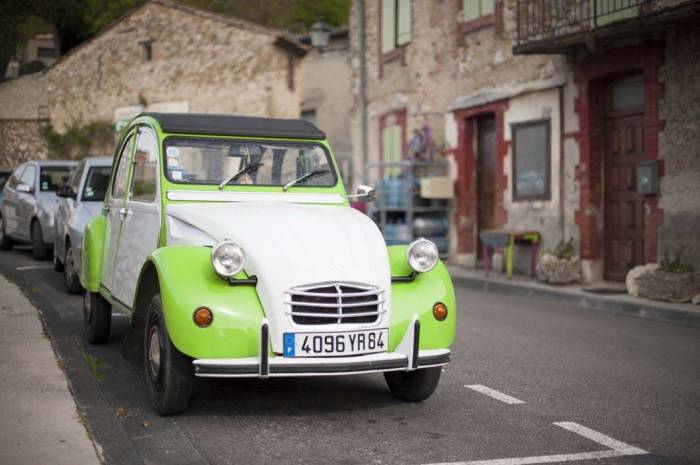 After hitting the hay at 20:00 the night before,
Jes
and I both woke up at midnight - which I don't think was morning in any time zone we crossed the previous day.
Getting adjusted to local time seemed rather critical
, so we downed a melatonin and slept for... eleven hours. Whoops. Happily, France doesn't do any of that 11:00 checkout nonsense.
The first/nearest item on
Jes
's list was a large market called
Halles de Lyon Paul Bocuse
. We were getting a late start, but it seemed like a reasonable place to get breakfast, drive provisions...
... and coffee.
The Halles did not disappoint. Meats, cheeses, breads, fish, pastries, cheeses, cheeses. Everything looked like it had been prepared for a travel brochure and tasted like it had been served in a nice restaurant. The vendors were friendly, spoke varying amounts of English, and seemed entertained by our wide eyes.
We had cappucinos and filled a bag with edibles
, then pushed on down the road.
I'm sure there are similar markets elsewhere, but none were close enough to our route to visit. In retrospect, it's a massive disappointment we didn't have one of these places to hit a half-dozen times, trying new things each day.
After eighty minutes' drive down the motorway - being wary of speed camera scaffolding - we headed into the vineyards of the Rhone. It felt quite a bit like Sonoma/Napa, but with stone buildings and frequent small towns.
Being April, the vines were trimmed back and bare
, so it wasn't the visual glory of a summer or fall visit.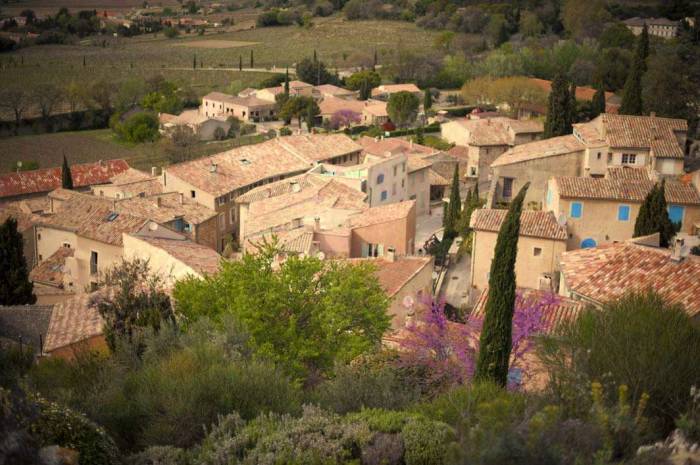 Our destination, Gigondas, is a town perched on a hillside that
Jessica
found simply by looking for a wine country midpoint between Lyon and the Med.
We were staying at the
Chambres L'Oustalet
, a family business with a wine cellar, handful of hotel rooms, and Michelin restaurant. The room was a nice, updated apartment and included local wine and a great selection of coffee and tea.
It was early evening when we checked in, so we used the remaining daylight to walk up to the
medieval ruins and gardens just above town
.
We circled back through the abbey and had a charcuterie plate at the tasting room.