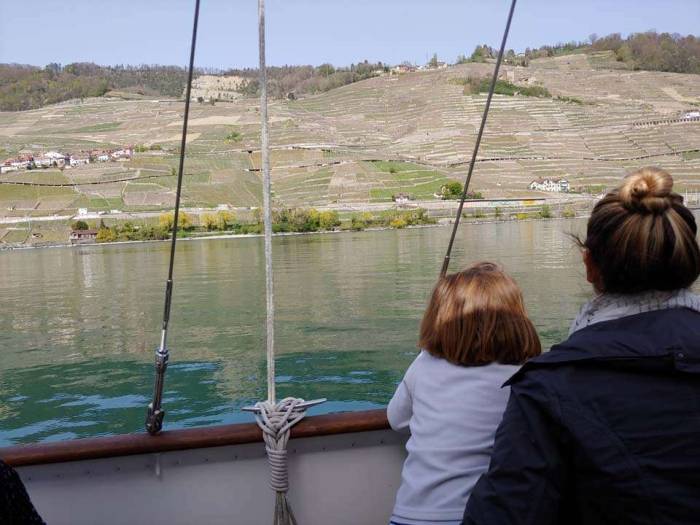 Part of the Switzerland choice was to visit
Jes
's bff Jocelyn in Lausanne. Joce had an afternoon planned out for us, so we hit the buffet at 0800 again and headed down the gondola to the car. It's hard for any drive to measure up to the one we'd just done, but the more 'normal' part of Switzerland was still rather impressive.
Miles of green pastures set against snowcapped mountains
, then a huge blue lake.
Driving wasn't the worst. Of course the speed limits are rather pessimistic and there are supposed to be speed cameras all over the place. Even in sightseeing mode, 80 kph feels slow. Parking, however, was the worst. No spots, everything in Lausanne seemed to require neighborhood permits. It was lucky Joce (and fam) had a garage space for us.
Joce took us on a walk and metro ride down to the harbor where everyone was out enjoying the holiday and weather in the high 70s.
We took a legit paddle steamer (complete with gorgeous engines) down the Lake Geneva shore that offered
views of towns, vineyards, and a castle
. We disembarked near Montreax and walked the promenade that features miles of floral arrangements. After a short train ride back, we continued into Geneva to get souvenir chocolate and sleep.