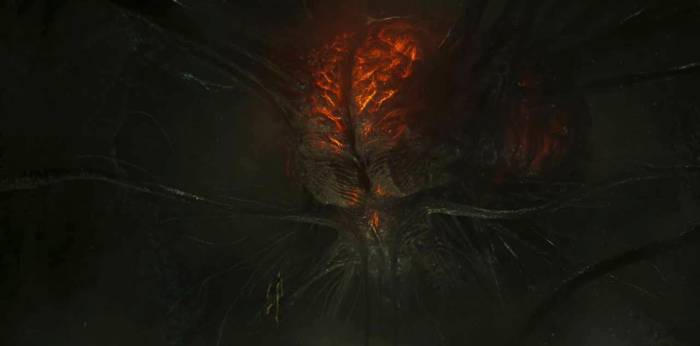 Footwear, Netflix, and a bad week for CPI and crypto.
Turf boots
Once again I found myself replacing my off-the-wall boots. Maybe it's a Puma thing. The pair on the left have some pretty obvious
sole delamination
. The same happened to the previous pair, on the right, though it's not as visible.
With plenty of tread still on the studs,
I'm disappointed by how quickly they became unusable
.
Hoping the Nikes hold up better.
Love, Death, and Robots S3
I didn't have much hope for Love, Death, and Robots season three - both because Netflix likes canceling things and because season two was garbage.
This volume was actually pretty good. In order of recommendedness:
Swarm: a twisted take on a tropey premise, this one had a surprising depth to its discussion of humans and the titular swarm.
Bad Traveling: a great monster thriller.
The Very Pulse of the Machine: a cool idea, though there wasn't much plot.
Three Robots: the return of the bots from S1 was pretty heavy-handed but watchable.
In Vaulted Halls Entombed: why do people in movies always try to fight swarms of insects with guns? Ending was great though.
Kill Team Kill: like an adult GI Joe episode, not much sci-fi.
Night of the Mini Dead: short enough that the tilt-shift gimmick didn't get annoying.
Mason's Rats: the Tom and Jerry crap is part of what made S2 so bad.
Jibaro: they must have looked at the footage and decided it needed to be run at 2x speed with annoying lighting effects.
Investor sentiment
Is it 2008 all over again? Eh,
this time around we have inflation and a crypto crash
.
Squealer
Mega-Lithium
Jerome Powell, the current lawyer pretending to be an economist and chairman of the Federal Reserve strongly believes he can talk his way out of this.

Powell went to Georgetown Law and has no training as an economist. He believes so strongly in his silver tongue that he uses nonsense phrases like "forward guidance", "data dependent", and "we have the tools".

In December 2018, he caused a taper tantrum when he announced that the Fed would be reducing the pace of its purchases of Treasury bonds in order to reduce the amount of money fed into the economy.

Bond yields rose and stocks collapsed. This was predictable and actually cathartic and necessary.

Jay Powell, the lawyer, chickened out and got tweeted at fiercely by Trump and quickly reversed course.

This sent a signal to Wall Street that "this guys a puss" and he will never take the punch bowl away.

He never has. The 75 bps increase in the federal funds rate that was telegraphed, leaked and jawboned so much that if effectively became meaningless.

This is against an 8.6% rate of inflation that a year ago he called "transitory".

There is a forest fire and Jay Powell shows up with a squirt gun and his silver tongue.

Paul Volcker was a giant, he was 6'7" and was educated at the London School of Economics, Harvard and Princeton.

When inflation roared its ugly head in the 1980s, he did not go on TV, provide "data dependent forward guidance" or try to jawbone. He silently raised the federal funds rate to 20% and it took seven Secret Service men to carry his balls around.
(Edited for clarity.)
Lol
The terrace
Relaxing before taking on the next project.